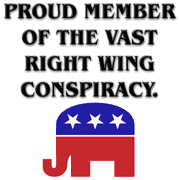 First off I would just like to thank the intellectually and politically inept John Kerry for his constant nagging and perfect timing for shooting himself and his party in the foot once again.

It could not have come at a better time, the Democrats have been saying even themselves that they hope the flak over this won't last long and they don't want to talk about it, they would rather talk the Mark Foley scandal who is not even a member of Congress anymore or continue to slam Rush Limbaugh over the whole Michael J. Fox thing.

Bush was in classic form, "Even in the midst of a heated campaign season, there are still some things we should all be able to agree on, and one of the most important is that every one of our troops deserves our gratitude and respect," he said.

He continued to fire on all cylinders as he said, "The senator's suggestion that the men and women of our military are somehow uneducated is insulting and shameful," Bush said. "The men and women who serve in our all-volunteer armed forces are plenty smart and are serving because they are patriots -- and Senator Kerry owes them an apology."

This is not the only example of Democrats bashing our troops or even the first for the shameful John Kerry; he has even gone so far as to say that our troops are terrorizing Iraqi women and children in the dead of night.

The Democrats are the one who continually state that there is no way possible for our brave troops to claim victory in Iraq and even leading Democrats, such as the Senator who kills innocent women named Ted "fat ass drunk" Kennedy call a "quagmire" that rivals Vietnam.

John Boehner, an Ohio Republican, said, "These Americans who are risking their lives in the fight against terrorism in Iraq deserve better than to have their service demeaned by a United States senator," Boehner said in a statement. "Our soldiers need John Kerry's support, yet John Kerry offers nothing more than disparaging commentary."

John Kerry didn't stand by and in his usual deflection tried to hammer the President and anyone who criticized him trying to use his United States military service as a shield against it all.

"If anyone thinks a veteran would criticize the more than 140,000 heroes serving in Iraq and not the president who got us stuck there, they're crazy," Kerry said. "No Democrat will be bullied by an administration that has a cut-and-run policy in Afghanistan and a stand-still-and-lose strategy in Iraq."

Then he went on with even more deflection of his own actions as he said, "I'm not going to be lectured by a stuffed-suit White House mouthpiece standing behind a podium, or doughy Rush Limbaugh, who no doubt today will take a break from belittling Michael J. Fox's Parkinson's disease to start lying about me just as they have lied about Iraq."

The only reason he even gave his half-assed apology is to contain the fallout from the remarks and shield the Democrats across the country from the backlash that will surely follow at the polls on Tuesday.

Some say that the Democrats will slaughter the Republicans in the polls, but there are going to be many who decide to actually vote and decide that the Democrats are the ones who do not have their best interests at heart.

This whole fiasco has only strengthened my determination to see the Republicans win and do all I can do to make that happen.